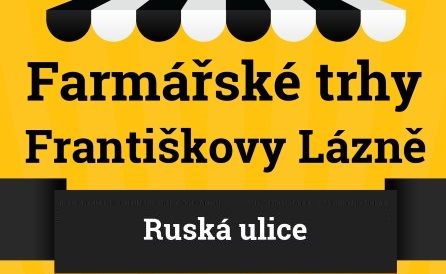 We invite all fans of quality Czech and foreign food at farmers markets in Franzensbad.
When:
6/5/2018 9:00 to 1:00 p.m.
Where:
Russian street
Visitors can enjoy fresh sweet and savory pastries, homemade sausages, cheeses, honey directly from beekeepers, marmalade, mustard, fruit syrups, organic and gluten-free foods, dried fruit, spices, herbs and much more.
Event organizer:
Markets Ales spol. s r.o.